Jury
Rama Keilani Sönmez
Profile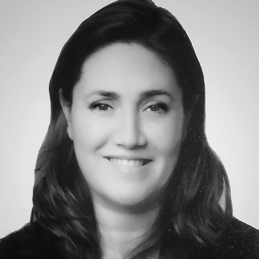 Rama is a Jordanian-Turkish Architect and Interior Designer with more than 15 years of experience in the sector. In 2003, she finished her BSc in Architectural Engineering at the Faculty of Engineering and Technology, University of Jordan. 
A few years later, she moved to Istanbul, where she started working as a Design Manager for the renowned real estate company EMAAR Properties. In 2014, she transferred her residence to Dubai, city in which she currently lives, to start working as Head of the Interior Design Department at Square 8.
Since 2017, she works for EMAAR Development, managing the Interior Design team under EMAAR and reviewing Hospitality developments and Residential projects for the main 3 Developpers: Emaar, Eagle Hills and Nshama. 
Apart from her wide professional experience, Rama has also been involved in different activities related to the awareness and protection of archaeology in Amman. She is a member of the FoA (Friends of Archaeology Society) and has actively participated in different initiatives related to the protection of archaeological sites in her city of origin.