Jury
Zeny Liz B. Gutiérrez
Profile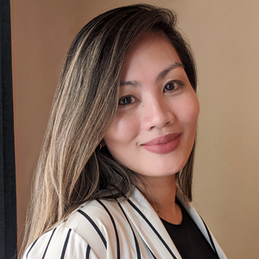 With over 17 years of vast professional experience in Architecture, Interior Design, FF&E Design and Design Management, Zeny has successfully delivered various projects across different genres in the Philippines, Bahrain, UAE and Oman.
 Zeny is the Head of Interior Design Department in Amjaad Engineering Consultancy, a reputable architecture and engineering consultancy in Muscat with international standards and world‐class quality. She leads and mentors the creative and technical team, with an immense contribution to the successful delivery of projects such as Movenpick Hotel Bousher, Courtyard by Marriott Hotel Nizwa, Intercity Hotel Nizwa, Nizwa Grand Mall and other prestigious projects across the region.
Zeny holds a Bachelor of Science Degree in Architecture. She is a Registered & Licensed Architect of the Philippines, an International Associate of American Institute of Architects (AIA), a member of Oman Centre of Architects (OCA), and an active leader and member of United Architects of the Philippines (UAP) ‐ an Integrated and Accredited Professional Organization of Architects.
Zeny enjoys the challenge of providing innovative and visionary design solutions for each project. She delivers distinctive designs with utmost respect to client's aspirations while catering the needs of end‐users. She believes that every design should have a soul that evokes emotions and creates unique end‐user experiences.