Jury
Fernanda Marques
Profile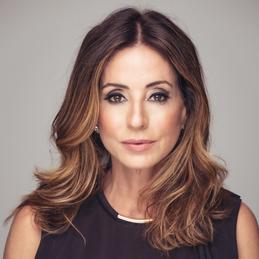 After graduating from the prestigious Sao Paulo School of Architecture and Town Planning, FAU USP, Fernanda Marques' career has followed the same conceptual line that characterised her years of training: the integrated exercise of various subjects. Architecture, interiors, product design, visual communication and landscaping are the areas where her office, located in Sao Paulo's Vila Olimpia, works. She keeps one single style in all of them: clean and contemporary, in step with the best of international art and design. This can be seen in homes from Malibu and Barbizon, in Sao Paulo and New York, along with many on-going projects in Miami, London and Lisbon. From idyllic homes by the sea to huge real-estate developments. From showrooms for well-known brands such as Ermenegildo Zegna, John John and L'Occitane to successful participation in Brazilian interior design exhibitions.
It is this multi-disciplinary attitude along with a renewed appetite for what is new that makes her one of the main names on the national, and more recently the international, stages. This has been proven by the important international prizes she has recently won. These include four Italian AD prizes, two of which for design projects - the wooden Infinite Stool and the stainless steel Geomorph series - along with three architecture projects in the Property Awards 2013-2014.
A success heralded by critics and the public, her participation in design exhibitions such as CasaCor and MostraBlack illustrate this successful trajectory that the specialised media in various countries have recognised. She is an avid collector and patron of Contemporary Art and she was recently chosen as a permanent member of the Acquisitions' Committee at London's Tate Gallery for Latin America.