Jury
Peter Zaytsev and Arseniy Borisenko
Profile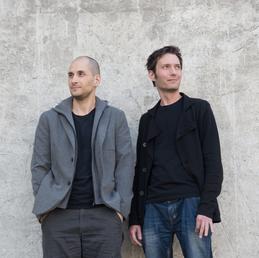 They founded za bor architects  in Moscow in 2003 and their workshop portfolio includes both private houses, apartments and residential interiors as well as commercial facilities: offices, hotels and business complexes, development projects, urban concepts.
The main feature of za bor design is the dynamic complex form which is especially noticeable in the interior, because for almost all objects, architects design their own furniture and furnishings.
They successfully work on international projects; the original concepts of the workshop are noted by significant Russian and foreign awards such as ADD Awards, Interia Awards, International Property Awards, Best Office Award. Their designs are part of international advertising agencies trend-books and are presented in the catalogs of leading furniture manufacturers. Among the company's clients are developers and well-known IT, media and energy companies, including Accor/Novotel, Castrol/BP, Yandex, Badoo, Forward Media Group, Inter RAO UES, RosEvroBank, Moscow Chamber of Commerce and others.