Designers
Emila Migas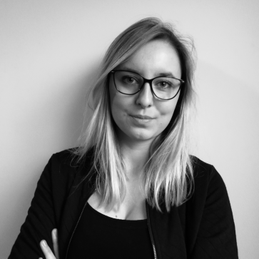 Emilia Migas has graduated from the Faculty of Industrial Design at the Academy of Fine Arts in Krakow.
For her Master's Thesis she designed a set of furniture that allows users to work in public spaces, corresponding with the growing popularity of the digital nomadism.
After graduating, she started working in a family company, operating in the field of mechanical and industrial engineering, where she deals with many areas - from production control to 3D modelling.
In design, she values the most the opportunity of constant learning. As a hobby, Emila loves travelling and whether it´s a far or a short, local trip, she always tries to benefit from them as much as possible.