Designers
Mafalda Costa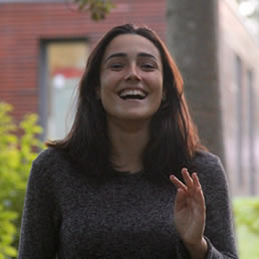 Mafalda is 22 years old and comes from Lisbon, the capital of a small but beautiful country: Portugal. She studied Arts Science at the Fine Arts Faculty but then decided to move to IADE to study Design.
After graduation, she wanted to explore Europe and hitchhiked around for a month. She had the opportunity to see many different things across our little continent, meeting lots of people along the way. She also did voluntary work in Africa.
She is currently working as a designer and hoping to travel all over the world and spread her ideas as a designer!