Jury
Alex Kovatchev
Profile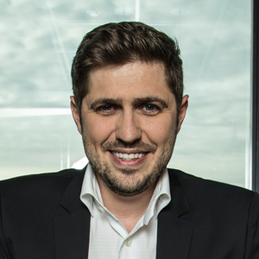 Alex Kovatchev is the founder and conceptual drive of the most successful and award-winning interior studio in Bulgaria. All over the world, together with IDEA's team, for almost two decades, they have been working on the creation of luxury interior solutions for residential and public spaces, restaurants, hotels, aircrafts, yachts, etc. From the overall vision to the smallest detail, he creates timeless designs. His projects combine in the finest possible way character, style, functionality, comfort, balanced sense of high-tech solutions and special handmade effects, furniture and lighting.
Alex Kovatchev's name is known not only in Bulgaria but all over the world, his projects live on 5 continents, and in 2019 he was nominated for designer of the decade worldwide by the International Architecture and Design Awards.
Alex Kovatchev and Studio Idea have received numerous awards from prestigious international competitions such as German Design Awards 2020, London Club Awards, Restaurant and Bar Design Awards, International Property Awards, International Design Awards, BigSee Interior Design Awards, A'Design Awards, etc.
 Among the most awarded projects are Mr. Pizza, Sublime Bachelor Pad, Intercontinental Hotel Sofia, exclusive projects of private homes in Sofia, London, Berlin, Moscow, Los Angeles.