Jury
Ar Falguni Madan
Profile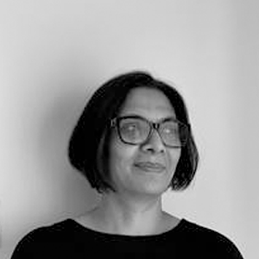 An Architect by profession, Falguni Madan has found her niche in interior design. A photographer and environmentalist by hobby, she constantly finds her inspiration in the natural world.
For the past 25 years, Falguni has held various  profiles in different design firms & has worked on challenging national and international projects. She has held senior roles in different capacities as design head, as management lead  and most importantly as a mentor uplifting young budding architects to build a sustainable future.
Her vast experience in internationally reputed companies like Wilson Associates and International design studio, presiding over the conceptualisation and execution of large scale international projects have made her a force to reckon with. Some prestigious worldwide projects that bear her stamp are the ITC Kolkata, LM Doha, St.Regis Singapore and such others.
Currently she is working as Senior Design Manager at Al Mouj, Oman where she engages at the core of "Zunairah" - the limited exclusive beach-front luxury villa project and many other prestigious projects within the development. Her strengths lie in design concepts, innovation, technical detailing and execution. As a LEED green associate, she finds herself constantly searching for sustainable and greener architectural solutions.
 Falguni  believes that the responsibility of a designer stretches  from the design concept  to the  perfect execution of the design.  She has the rare understanding of various regions, communities and cultures , combined with an in-depth knowledge of the Interior architectural processes making her achieve   the best  creative and technical design solutions