Jury
Arch. Svetoslav Stanislavov
Profile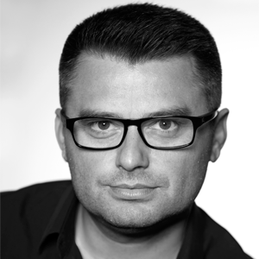 Architect Svetoslav Stanislavov graduated with honors degree and "Best Thesis" award in the "Residential buildings" faculty of UACEG in 2003. In the same year, he started his professional career as a partner in an architectural firm in Varna. In 2012 he founded his own practice, STARH, majoring in residential, hospitality and office architecture with wide variety of scale. In 2020the studio has expanded by opening an office in Sofia as well.
In this short time since its founding, STARH has created an impressive portfolio of completed projects in the country, having recognizable quality in design. Exceeding all expectations, the studio has succeeded to positively affect the context with their work. The formula that they use is always striving for balance between aesthetics, functionality and quality in architecture that will last in time. Stepping out from the design comfort zone and experimenting with innovative materials is part of their character. 
STARH is a laureate in national and international competitions, some of which are Building of the year, Architecture MasterPrize, Architizer A+ Award, IDA Design Awards, A Design Awards, BigSEE, nominations for Building of the Year by ArchDaily and Varna Award for Architecture.