Jury
Carolina González
Profile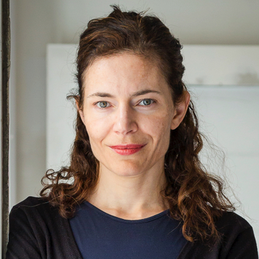 Carolina González Vives holds a PhD in Architecture from the Polytechnic University of Madrid. She founded González Vives Arquitectura in 2005, an office that deals with the entire design and construction process, from a technological, economic and creative perspective. She joined Hidra.design office in 2014, a specific area for projects and consultancy on sustainable urban landscape and the integral water cycle. Her research has focused on the urbanization of arid landscapes, proposing new relationships between water, architecture and cities.
She has been a visiting researcher at the AridLands Institute, Los Angeles, California, in 2012, Associate Professor of the Projects Area at the School of Architecture of the University of Alcalá, Visiting Professor at the Master City Sciences of the UPM, at the Landscape Master of the San Pablo Ceu University, at Woodbury University, Los Angeles, CA and at Cal Poly Pomona, also in California, at the Menéndez Pelayo University in Vigo, the Polytechnic University of Madrid, the European Institute of Design, among others.
Her work has been awarded several times in national competitions and published in specific and general media.