Designers
Alberto Aguado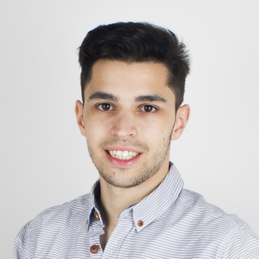 Spanish designer born in Belgium in 1990.
Alberto grew up in Belgium, where he studied at the European School in a multicultural environment. He continued his studies in Spain, where he completed a degree and a master on the design field.
His multicultural background was expanded also on his laboral experience working on a Spanish studio (IDIS Diseño), Italian studio (Ciszak Dalmas) and Japanese studio (Mikiya Kobayashi Inc.).
"Rethinking everything is very important because this world is in continuous development, new materials, new techniques, new needs, those factors make the designer able to develop something new that can make easier the present and future life, not only for people, also for the planet.
At the midpoint between craftsmanship and technology, we look for the minimal form taking care of details to communicate the essential, getting balanced and neutral products that can be combined easily at any space in our daily life."