Designers
Awais Rauf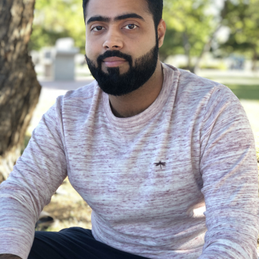 Born and raised in Oman to Pakistani parents, Awais Rauf first fell in love with architecture at the age of thirteen. He started dabbling in design software, the likes of Punch! 5 in 1 home design and SketchUp at an early age. He followed his passion by pursuing and completing a Bachelor's in Architecture with Honours from Turkey, for which he was awarded a certificate for outstanding graduation project. Since then, he has been active in the field of architecture and has taken part in several local and international design competitions. 
In 2018, Awais began his career as an architect in Oman and has contributed to the design of 50+ private villas. He has also been a part of various large-scale projects such as Hayy Al Sharq, Oman Gate, and Oman Aviation Academy. He also worked with brands like Shomoukh Nursery, LORIS Perfumes, MADO, and Abdul Samad Al Qurashi within the scope of interior design and fit-out.
Awais is an entrepreneur at heart and during his free time he enjoys working on establishing an innovative fragrance brand in Oman.