Designers
Cheung Godwin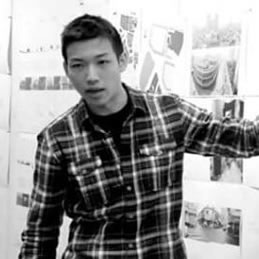 As the founder of Structure Practice, Godwin believes in impactful manipulations of space, matter and time that appeal to the user's experience, emotion, and curiosity. His works cover a large range of scale, from permanent built spaces to temporary installations and furniture.
Godwin is a firm believer that inspirations are all around us already. It is the designer's role to collect those bits and pieces, be it from laws of science, patterns of nature, or even frequencies of music, and mould them into functional and harmonious works of art.
A graduate from HKU's Faculty of Architecture, Godwin currently works at Aedas and is optimistic about developing further as a mature designer in the future.