Designers
Ekaterina Miloshevska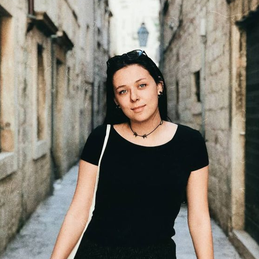 Ekaterina, 22, is currently a 4th year Architectural student at UACEG, Sofia and an intern in the interior design field.
After she graduated high school with Graphic design, she decided to merge her creativity and curiosity with science and use it in order to improve our environment. She's always been interested in Arts and Designand has practiced drawing since she was a kid. She loves the process of inventing/designing something functional and beautiful from scratch and presenting it through sketches, schemes and diagrams.
Her main interest now is to gain knowledge and experience in sustainable design methods and integrate themright away.