Designers
Lorene Audras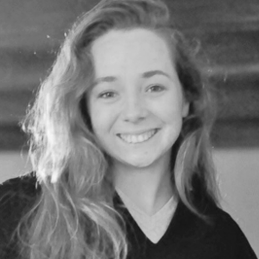 Lorene is a young French designer born in Paris, but raised in Singapore and China. Since she was young, she was always drawn to creative paths, being inspired by the architects and artists in her family. She moved to London in 2015 to undertake a Foundation in Art and Design and fell in love with the city. Although Paris will always be her hometown, London has this unique energy and dynamic that can be found nowhere else.
She is now a 2nd year student in Product Design at Central Saint Martins, and will be undertaking a Diploma in Professional Studies next year. She can't wait to travel more and add another country to the list of places she can call home. 
Oddly enough, she is very fond of the technical side of design, constantly being obsessed to know how objects work and relating to Steve Jobs' sentence « Design is not just what it looks like and feels like. Design is how it works .»
She is also a big sports enthusiast, having tested many different activities as a child, and is always excited to try out something new. She has a big passion for food and always goes on adventures to discover hidden parts of London.