Designers
Nikita Kolyadin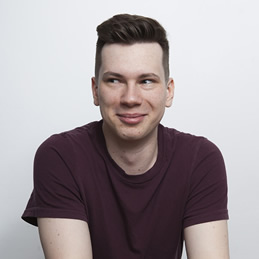 Nikita Kolyadin graduated British Higher School of Art and Design in Moscow few years ago, having a bachelor's degree in Product Design.
In his work he is aimed at providing fresh, functional and aesthetic solutions to non-obvious problems, while having end-user in mind.
After a number of jobs as a design employee, he became a co-founder of VOSQ design studio, which is his main occupation at the moment. He works surrounded by incredibly talented colleagues and is excited by the possibilities of his team.