Designers
Rosana Sousa and Sofia de Francesco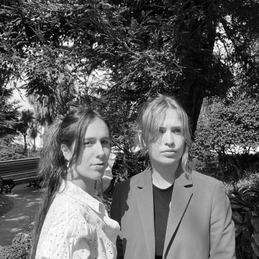 Rosana Sousa and Sofia De Francesco Vieira are two designers from Porto who simultaneously started their first contact with Equipment Design at Escola Artística de Soares dos Reis. During the following years, they went in different directions. Rosana took the bachelor's degree in Industrial Design at Instituto Politécnico do Cávado e do Ave, while Sofia went on a Product design bachelor's degree at Escola Superior de Artes e Design. Both have since complemented their education with a postgraduate qualification in Product at Porto Design Factory and FBAUP - Faculdade de Belas Artes da Universidade do Porto.
In 2018 they got back together and have since collaborated on several Urban Furniture and Design projects, garnering the media's attention after being awarded 1st prize at InovDesign 2019, sponsored by Fundação Serralves.
Furthermore, they have been creating with a view to bold and well-thought-out designs, considering themes such as sustainability and innovation for a more conscious and inclusive future.