Designers
Syeda Zainab Jafri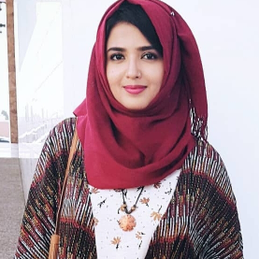 Syeda Zainab Jafri is a Pakistani Interior Designer based in Oman. She graduated in 2016 from the Scientific College of Design in Muscat (B.S in Interior Design) with a distinction and from then on, she has pursued the same field professionally as design and architecture have always been her passion. 
Having over 3 years of experience as an interior designer working in different firms in Oman, she is constantly looking for new experiences and opportunities to learn further and become a designer who not only designs beautiful-to-look-at spaces, but also provides practical solutions to critical design issues and creates environment and human friendly spaces.
Apart from design, Zainab loves travelling, nature photography and of course, binge watching on Netflix.