Jury
Fareeda Al Battashy
Profile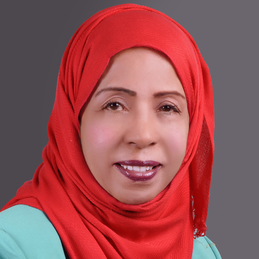 Fareeda Al Battashy, the Managing Director of Fareeda Design, has more than 25 years of experience in every aspect of interior design. She established her design firm after a rewarding career as a decorated public servant. Established in 1994, Fareeda Design has discovered a niche for interior and architectural consultancy in Oman.
She combines her innovative fresh design, extensive experience in problem-solving and conflict resolution, sense of environmental responsibility, and expertise in collaborating with highly skilled craftspeople, to ensure a smooth design process. Fareeda's approach to design incorporates graceful lines and traditional influences from the past with a contemporary edge.
Fareeda Design has in its portfolio clients including most of Oman's leading banks, prominent national and international companies. Apart from corporate interiors, hotels, and banks which Fareeda Design specialize in, the list of completed projects includes ministry projects, prestigious commercial client's luxury private villas (both architectural and interiors), shopping centers, retail projects, office buildings, and a wide variety of showroom interiors.