Jury
Júlio Quaresma
Profile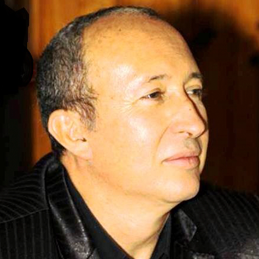 Born in Angola in 1958, he studied Painting and Drawing at AR-Co in Lisbon, graduating in Architecture from the Higher Institution of Fine Arts in 1981. After obtaining a degree in Stage Design on the Higher Education Course of Theatre at the National Conservatory of Lisbon in 1983, he attained a Master's degree with distinction in Architecture Technology and Environmental Quality at Lisbon University's Technical College of Architecture and a Postgraduate with the thesis "Rehabilitation of Urban Centers" ARCA / ETAC, in Coimbra.
He has worked as a coordinating architect on international projects. Furthermore, he founded the "Vértice Group" in 1990, which launched the DESCOBRIR LISBOA 90 prize and has exhibited his work in several international museums, including the IVAM (Valencia), the Oscar Niemeyer Museum (Curitiba) or the Water Museum (Lisbon).
He was appointed Minister of Welfare and Social Affairs of the Sovereign Order of San Juan de Jerusalém in 2014, of which he has been Ambassador to Angola since 2010.
Throughout his career, he has been awarded different international Art Awards, such as the VERA Arts Prize (2015) or the Royal Events 'Oscar' of Arts.