Jury
Justin Wells
Profile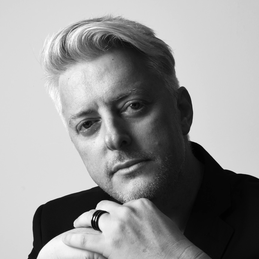 Justin is a registered architect who manages the Lifestyle Interiors Sector in the Middle East. Having taken up Senior roles for over 25 years of experience, Justin leads exemplary design outcomes in his projects throughout Australasia and Middle East. Experienced in award winning projects across all sectors of architecture and interior design, Justin's focus is on strategic growth and design quality. 
Justin's understanding of crafting long term relationship with owners and operators, is critical in the creative collaboration process. As a hospitality specialist, his reinvention of space and regular planning paradigms are explored to promote uniqueness of design for the client and operator. His affinity with each brand story is critical to this design process.
Celebrated in the industry and media for his influence on MENA Hospitality, Justin has twice been accoladed in the top 10 Commercial Interior Designers in the Middle East and is a regular speaker in the region.