Jury
Kevin McLachlan
Profile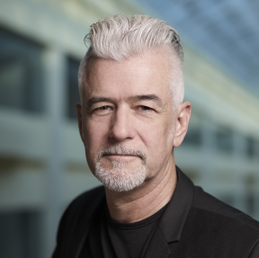 Kevin McLachlan has more than 25 years' experience in designing destinations from the UK to North Africa and the Middle East developing successful concepts for the hospitality industry, residential and corporate sectors. He has been involved in numerous projects in the hospitality and leisure industry from small scale food and drink outlets to large master-planned mixed-use developments, from Glasgow's Groucho Club Hotel to Ibiza's Café Mambo and Dubai's Madinat Jumeirah.
Scottish born Kevin joined GAJ in 2012 as Head of Interior Design and currently leads a 45-strong team. Under his leadership the team have delivered many exciting projects from the Fairmont in Ajman, the Sheraton Hotel Mall of the Emirates and the Hilton Garden Inn Dubai Mall of the Emirates with a number of ground breaking projects across the region still under construction.
Kevin has designed more than 180 restaurant, hotel and leisure interiors during his career including some of the region's most recognised landmarks. His design ability, vision and conceptual work transcend all areas of design but it is his passion and creativity that he brings to each project that makes him a highly respected industry leader.