Jury
Kristina Zanic
Profile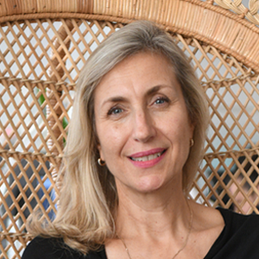 Kristina is a prominent figure in the world of interior design: having been the founder and co-owner of Design Worldwide Partnership (dwp), Kristina spent over 20 years based in Thailand, and worked with numerous international brands, multinationals, and prominent companies.
Through her cutting edge designs and dedication to her clients Kristina led 'dwp' to global recognition within the industry, establishing over 14 offices in 5 continents.
Kristina has spent the past 9 years working in the Middle East and has since established her own signature creative design studio headquartered in Dubai: Kristina Zanic Design Consultants, with offices in Bangkok and Riyadh as well.
Her eye catching designs, relentless enthusiasm and personalized service have already won her a variety of prestigious assignments in the United Arab Emirates, Europe, India, Africa and KSA. Kristina has also received a number of prestigious international and other regional interior design awards.
Talented, respected, organized, and trusted, Kristina prides herself on being in tune with her clients, possessing a talent for synthesizing what is desirable and attractive with what is viable and functional. Inspired by her passion for travel and to explore foreign cultures, Kristina's exclusive designs are often a result of the fusion of elements and detail from her travels.
Kristina's clients include Accor, Marriott, IHG, Jumeirah, Hilton Hotels and Resorts, Emaar PJSC, Meraas, Signature Clubs International / Capital Clubs, Rotana Hotels and Resorts amongst others.