Jury
Laura Bielecki
Profile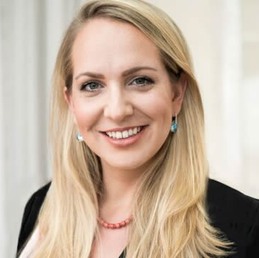 Senior Interior Design Manager, Ellington
Laura Bielecki is a professional interior designer and Senior Interior Design Manager with Ellington Properties in Dubai.
The recipient of the '2012 Middle East Young Interior Designer of the Year' at the 2012 Commercial Interior Design Awards, Laura has extensive experience in this sector that underlines her pivotal role in the ongoing success of Ellington.  
A graduate in Applied Interior Design from Mount Royal University in her native, Calgary, Canada in 2006, she has worked on a number of prestigious projects including high-rises in New York and Montreal. She also has commercial and government design/project management experience in Western Alberta and residential, hospitality and education experience in Qatar and the UAE.
Laura sits as a judge on several panels relating to key industry awards in the Middle East.