Jury
Maria Callís
Profile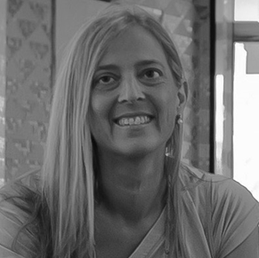 María Callís specialises in the creation, update, optimization and development of retail concepts, due to her education at ESADE and especially due to the experience acquired at Retail Planning Associates, RPA, an American company specialising in retail based in London, where she worked.
She has developed projects for companies such as Nestlè, Desigual, Whitesummer Pals, Kukuxumusu, Janina, Isihome, Viamoda, Sa2Pe or Partyfiesta, among others.
As a specialist in retail she goes hand in hand with the business owner starting with the configuration of the business idea and its full strategic development and finishing with its implementation. To this effect and depending on the project, she organises and coordinates the working teams of the different disciplines such as graphic designers, interior designers, architects, merchandisers, among others.