Jury
MELVIN TAN
Profile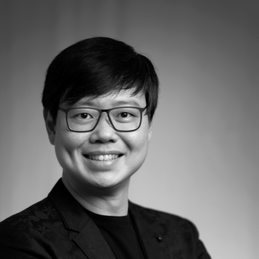 Melvin is President of the Singapore Institute of Architects, 62nd Council.
He is the Deputy Managing Director and founding partner of LAUD Architects Pte Ltd, a Singapore-based practice established in 2004.
LAUD Architects is an award-winning boutique practice, having received several awards including SIA Design Awards, HDB Design Awards, Finalists in World Architecture Festival and most notably President Design Awards for their projects, Sparkletots by PCF (2020) and DECK (2015).
In 2017, the Urban Redevelopment Authority of Singapore chose Melvin as one of the "20-under-45" recipients, selecting him as one of twenty prominent architects under the age of 45.
He has served on design panels and juries, notably, as World Architecture Festival Judge in 2014 and recently on the jury for URA's Paya Lebar Airbase Ideas Competition in 2020. He also sits on the Investigation Panel of the Singapore Board of Architects (BOA).