Jury
Milenko Ivanovic
Profile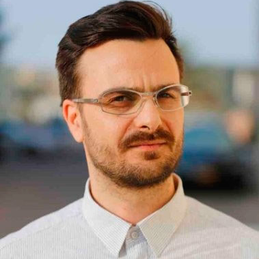 Milenko Ivanovic is an architect, currently working and residing in Muscat, Oman. Previous to working at Hoehler + alSalmy Architects & Engineers, he supervised both the building and interior project construction. As design and construction are intrinsically collaborative disciplines, Milenko supports in his daily work an early integration of concepts and the owner's project and budgetary requirements. Where project requirements allow, he builds both physical and virtual models to assist in communicating the design narrative.
His professional interests span from implementing material detail in construction to teaching architecture in higher education. Through his exploration of teaching methods, his design studio classes have collaborated with the Ministry of Heritage and Culture of Oman, the Omani Women's Association, and the Children's Science Museum in Muscat, among other cultural institutions in the region.
Milenko received a high school diploma as an architectural drafting technician in Belgrade, Serbia. Afterward, he continued his university-level education in Belgrade and the United States, where he received a Master in Architecture degree with a working scholarship as a teaching assistant and recipient of the Buckminster R. Fuller grant. During his early career, he implemented school-wide design-build projects that won national acclaim for the design and use of materials.