Jury
Noviembre Estudio
Profile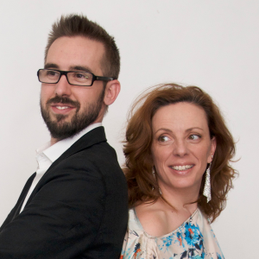 In 2008, they founded Noviembre Estudio and, since then, Susana Sancho and Vicente Porres have transcended the disciplines of design.
Susana's artistic training in Fine Arts combines with the technique of a product designer of Vicente's calibre to create a cocktail that they refer to as "smooth and sweet eclecticism".
Applying this formula to create iconic spaces and products, such as the H2O bottle and the S1 cabin for ThyssenKrupp Elevators. Their recognition has led to awards such as the Elle Décor's Young Designer Talent Spain 2013, Good Design Chicago's Athaneum Museum 2009, the National Craftsmanship Award 2009 and the silver ADI-Fad Delta Award 2013 among others.