Jury
Nuno Gama
Profile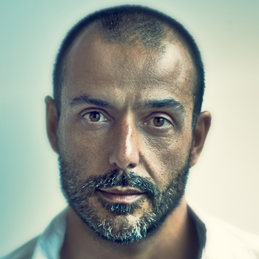 Born in Azeitão in 1966, he studied Fashion Design at CITEX-Porto. He launched his own brand in 1993, which he has developed over the years, incorporating jewellery, tableware, footwear, bridal ware and different sports lines.
He has participated in several international exhibitions and has featured his collections in numerous international fashion events, such as Passarela Barcelona, "Remade in Italy" or Modalisboa. He has represented Portugal as an international guest at Prague Fashion Week, Poland Fashion Week, and Dragão Fashion Week in Brazil.
Furthermore, he has designed the uniforms of different institutions, restaurants and hotels and has created the wardrobe of countless theatre plays and ballets.
He has been awarded the prestigious Commendation of the Order of Prince Henry the Navigator.
He has collaborated with different companies, such as Microsoft (launch of the Nuno Gama application for Windows 8) or BMW (launch of the Mini Gama Gentleman).
He has recently unveiled his Summer 18 collection and the Costumes of the Quorum Company's ballet ""saudade".