Jury
Omar Nuri
Profile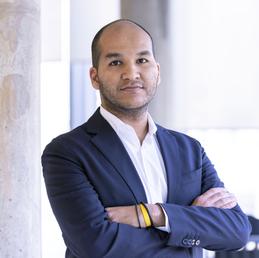 SSH General Manager 
SSH is one of the leading master planning, infrastructure, building design, construction supervision and project management firms in the Middle East, with a reputation for design integrity and a portfolio that includes some of the landmark projects in the region. We have completed more than 1,000 projects and are ranked 3rd in the Middle East by World Architecture Magazine and amongst the top 100 Architects in the World.  
Omar joined SSH in December 2009 to help run the then newly established Oman office and to assist in the successful delivery of major projects in Oman, such as Oman Convention and Exhibition Centre and the Royal Opera House Galleria. 
In the following years, Omar led the project management function of the office overseeing all projects and was pivotal to winning many bids for the Oman business, such as the Omantel headquarters, Junoot Resort, and Ghala MUD. In 2016, Omar became the General Manager responsible for all office operations and achieving business targets. 
Omar holds a Bachelor of Science Degree in Architecture and is a certified PMP, Project Management Professional, from PMI since 2014.