Jury
Pia Capdevila
Profile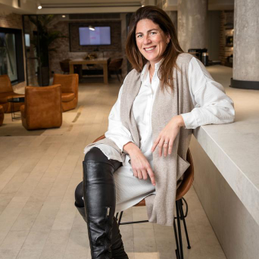 Pia Capdevila is a restless soul full of positivism and perseverance, which makes her work full of dedication, attention to detail, perfection and naturalness.
 In 2007 he created his own studio in Barcelona, ​​and in 2017 he decided to open a new door "jumping the Mediterranean" to establish himself in Mallorca. Working non-stop and creating spaces with personality, elegance and above all special for each of its clients, is what continues to define it. Every day is a challenge and that is something that Pia and her team like and experience. Projects that make them grow and with which they enjoy studying every detail.
Pia Capdevila rebrands her brand, professionalizing it and giving it a more elegant and professional touch. In 2022 it also launches a collection of candles of its own brand and puts them on sale available to anyone who wants to buy them. Passion and care, contradictory, but they are two adjectives that characterize all his projects.