Jury
Svyatoslav Saakyan
Profile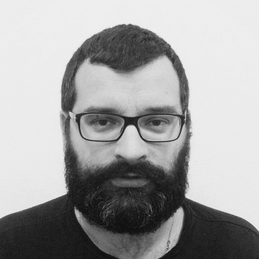 Born in 1976 in Moscow, Svyatoslav Saakyan is a graduate of the Design Department of the Moscow State Machine-Building University (MAMI). For a long time he was engaged in automotive design, including work for Cardi and ZiL.
In 2007 Svyatoslav Saakyan founded his own industrial design studio slava'saakyan, which specializes in automotive subject project and also develops furniture, home appliances and environmental design elements.
He teaches at the British Higher School of Art & Design. Before that he was a tutor at the Bauman Moscow State Technical University and MAMI (now – Polytech University).
In addition, he is a lecturer and tutor of sketching and design projection, holds workshops and master-classes on the basis of his studio. Since 2016 he holds the position of Federal tutor of industrial design in Quantorium.