Jury
Valentin Vodev
Profile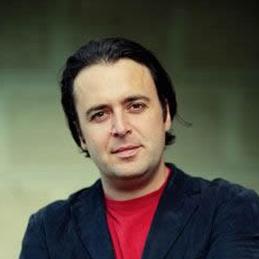 He was born in Sofia, Bulgaria. He holds a Master's degree from the University of Applied Arts in Vienna (Mag. art. Industrial Design) and from the Royal College of Art in London (MA RCA in Design Products).
His studio, called Vodev Studio and located in Vienna, Austria, develops products in the area of transportation, furniture, lighting design and interiors. Some of his clients include Absolut Vodka, Barbican Art Centre, BASF, Conform, Mothercare, Tetra Pak, Villeroy & Boch, Vienna Insurance Group.
Vodev has collaborated with Ron Arad in his exhibition Restless at the Barbican Art Gallery in London (2010), with Jakob Illera and Marlene Liska in Creative Industrial Objects, with the British designer Sebastian Conran and the Sofia Design Week, which he curated in 2011. With the generous support from Impulse/AWS, Vodev developed the Vienna Bike, which was launched at London's eco-rally in 2011.
For him, converting ideas into products is a metamorphosis from the common to the unexplored – a discovery through which he can define new functions and forms. Design can be used everywhere - from the modeling of children's toys to the cockpit of a lorry. In short – design is a cocktail of logic, aesthetics and art.
He was a member of the international jury of Roca's jumpthegap international design contest in the 2016/2017 edition.