Júri
António Lacerda
Perfil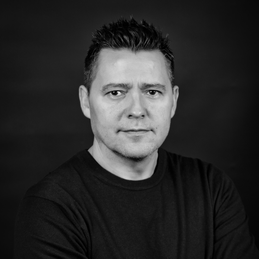 António Lacerda is the President of the National Association of Designers and Director of the Superior School of  Education and Communication - University of Algarve.
He is a graphic designer, researcher and professor in the Department of Arts, Communication and Design at the University of Algarve, Portugal. António is the coordinator of the Master's degree in communication with a focus on design in the tourism and cultural sectors. He has been a member of the Research Centre for Architecture, Urbanism and Design (CIAUD) at the Faculty of Architecture, University of Lisbon since 2007.
António has worked for several graphic design studios in Porto and Lisbon and was the founder of Locomotivo Design and Fuel-Design (Porto) and Designthinking studio (Faro).