INDONESIA
Data: 22 de julho de 2023
22 de julho de 2023
Introdução
The 2nd edition of the Roca One Day Design Challenge in Indonesia was a resounding success, showcasing the brilliance and creativity of more than 120 design and architecture students and young professionals from all corners of the country.
Held in Jakarta on 22nd July, the event's theme was "Design a product suitable for public transportation stations in Indonesia."
The challenge aimed to address the urgent need for innovative solutions to improve the functionality, comfort, and aesthetics of public toilets in transportation hubs across the country. The participating designers presented a wide range of cutting-edge projects, making it a difficult decision for the esteemed jury members to select the winners.
The coveted first prize went to the "One Slide Toilet", Project 469, designed by Silvia N. Azizah. The jury was impressed by the ingenuity of the design, particularly the ability to optimise limited space without compromising on functionality. The "One Slide Toilet" promises to be a valuable addition to public transport areas.
The second prize went to Alicia Phannely and Theresia Winna for their design "Aqua", Project 2133. The jury praised the designers for their creative concept that aims to transform public hygiene. "Aqua" not only bring a refreshing and stylish approach to hygiene products, it also promotes greater confidence and comfort in using public toilets, an important aspect of improving the overall public toilet experience.
The third prize was awarded to Lukman Abdul Hakim for the brilliantly simple yet effective "Folry", Project 3218. The jury was impressed by the design's ability to save space and its applicability to all-gender toilets. In addition, the "Folry" design's low maintenance requirements make it a practical and sustainable solution for public toilets.
The Roca One Day Design Challenge Indonesia not only played a crucial role, not only in encouraging young designers and architects to push the boundaries of their creativity, but also in cultivating a culture of innovation and practical design for public spaces. The winners and participants received well-deserved recognition for their remarkable contributions to making public transportation stations in Indonesia more user-friendly and welcoming for all.
Júri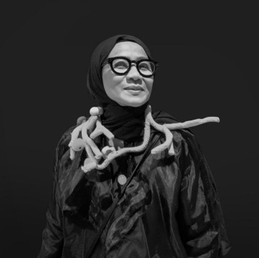 Rina Renville
She is the Chairwoman HDII DKI JAKARTA 2019 - 2022. Then she found herself setting her own firms known as PT. Destijl Cipta Kreasi since 2002 and Initiator of ANJA furniture since 2011. She's also Juries for Casa design competition from 2015-2020. Curator & Chairman for Indonesia Designer Community.
Mais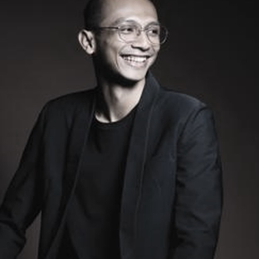 Danny Wicaksono
He started his career at mamostudio (2007 – 2010) and at andramatin for three months. In 2013, he established his own firm, called studiodasar. Other architectural events Danny Wicaksono has partaken in are exhibitions – whether as an initiator, committee, or a curator.
Mais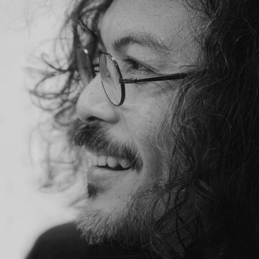 Irianto Purnomo Hadi
He is one of the founders and activist of the Indonesian Young Architects (Arsitek Muda Indonesia - AMI), which was established in 1989. With a strong emphasis on detail, Irianto has received several awards. His works have also been featured at a number of international exhibitions. Numerous local and international printed media outlets and books have featured his works.
Mais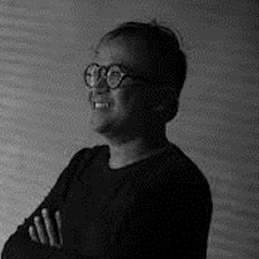 Budi Pradono
budipradono architects is a research-based architecture & urbanism studio focusing on contemporary lifestyle, hospitality and urban design. with in-depth research as the basis of each of our design, we always respond to any changes that occur in nature and life into our architecture.
Mais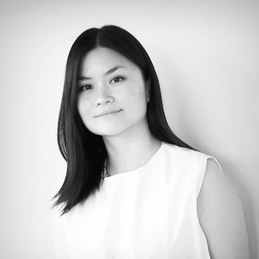 Stephanie Larassati
Stephanie Larassati, M.Sc. is founder and principal architect of Atelier Larassati (AT-LARS)  in Jakarta. Several key projects of AT-LARS include 'St. Carolus Hospital Screening Facility', 'Bliblimart'- a mixed use convenience store for Blibli.com, and series of open air cinema 'Misbar' commissioned by the Ministry of Creative Economy.
AT-LARS works on projects that prioritize sustainability and progressiveness in the design work. Whether working with an existing structure or building from the ground; permanent or temporary, we focus on creating an emotional and intellectual connection between human, culture, memories and future.
Our work helping hospitals during the pandemic through scaffolding architecture has been recognized as a finalist in ArchDaily Building of the Year Award, INDE Awards and Architizer Awards 2021. Stephanie's works investigate the potential of ephemeral architecture in creating sustainable impact.
Stephanie holds a BA and MA in Architecture from the Berlin University of Technology. Her work experiences at renowned architecture firm, Hascher Jehle Architekten, has led her to winning several competitions ranging from office, education to healthcare buildings. During her time in Germany, she initiated and advocated an architecture-humanitarian project known as 'Museum Memorial May1998'.
Mais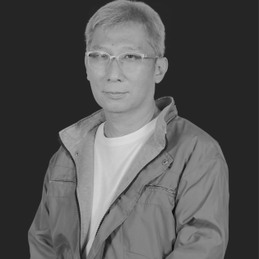 Michael Kristianto
Principal Architect of ARCHiTECTZ Persada AsriSince 4th grade of elementary school, Mike has always been passionate about architectural aspect of things. Therefore in 2012 he established his own architecture firm called 'ARCHiTECTZ Persada Asri'. Since then, he has completed designs of many prestigious projects such as industrial & office buildings, sport facilities, hospitality and residential projects just to name a few. To date he has also won several architectural design competitions held by private Indonesian companies as well.
Mais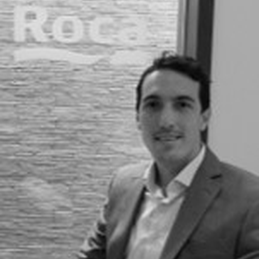 Alberto Gonzalez
He is the Managing Director of Roca Indonesia. Originally from Madrid, Spain. He holds a Double Bachelor in Business Administration and Advertising & Public Relations, also MBA in International Business and Master in Sales & Marketing.
He has held Management positions in several markets in Asia such as Taiwan, Malaysia and Indonesia, where currently he is one of the youngest Managing Directors in Roca Group.
In his free time, Alberto likes to practice different sports such as golf, football and racket sports. He speaks Spanish, English and Chinese.
Mais