United Arab Emirates
Data: 16 de novembro de 2019
16 de novembro de 2019
Introdução
For the fourth year in a row, Roca celebrated a new edition of the already renowned competition Roca One Day Design Challenge, calling young designers and architects from the United Arab Emirates to explore their creativity. The competition is already consolidated in the country and has become one of the unmissable dates in the design and architecture environments. 
On November 16th participants had to face the time-trial challenge of designing or redesigning a product of a traditional public bathroom or ablution area, considering current religious and cultural requirements and mainly taking into account: the fostering of hygiene and comfort, the saving of water, favoring easy cleaning and maintenance and the high number of users.
Out of all submitted projects, THE ORB by Ahmad Alkattan was awarded with the first prize of 6,000 AED.  The product is programmed for ablution and understands is 8 steps. Motion sensors supply water only when needed, according to ablution step, water will either be supplied from one nozzle, or showered from different nozzles. It's programmed with a limited volume of water that will be provided in each step on ablution, the light indicated the start and the end of each step. 
The second prize of 4,000 AED was for RAIN BOW by Roxanne Raymundo and Shivani Varun, a project that stands out for being water efficient, it uses the 70% less water; it has integrated the latest technology, like holograms and interactive visuals; it's built with hygienic materials and it has a minimalist design for indoor and outdoor usage and an easy installation.
The project AID-U by Maimuna Rashid has won the third prize of 2,000 AED and the We Are Water Foundation prize valued also in 2,000 AED, the foundation give this prize to the project with special focus on sustainability. The project consists of an innovative wudu equipment that aids in wudu for different abled people with any position and posture, without having religious rules, it also is a sustainable method of doing wudu where the water gets recycled for reuse.
Projetos premiados
3rd prizeWe Are Water Prize Winner
AID-U
Júri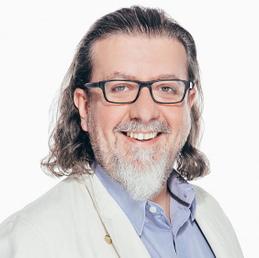 Mohammed Adib
Project leader with over 29 years experience in the international markets, worked in the Middle East, in the UK and Spain, directing projects in Africa, Europe and Asia.
Mais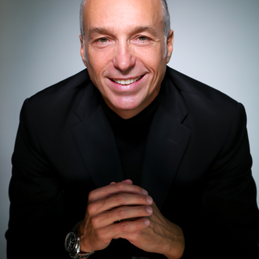 Christian Merieau
Christian Merieau, Founding Partner, MMAC Design Associates. With 30 years of experience in interior design, Mr. Merieau has honed his skills from the foundations of interior craftsmanship rising to the ranks of senior management. After an early education in hotel adminstration, he obtained a degree in Interior Design in 1989 and later qualified as Interior Architect in Geneva, Switzerland. Christian Merieau relocated in Dubai 2005 as Managing Director for well know international design firm. After nearly 20 years with this firm designing projects for international hotel operators such as Hyatt, IHG, Millennium, Rezidor, Rosewood, Marriott, Starwood and Accor, he launched MMAC Design Associates, an award winning boutique Dubai based interior design consultancy agency specialized in mid-scale & luxury hospitality design. Mr. Merieau was listed on several occasion as one of the most influential designer in the Middle East by Commercial Interior Design magazine. He has also helped drive the growth of APID, the Association of Professional Interior Designers since 2009 and currently holds the role of Executive Board member. Mr. Merieau, born in Vevey Switzerland and residing in Dubai, is married with two young daughters.
Mais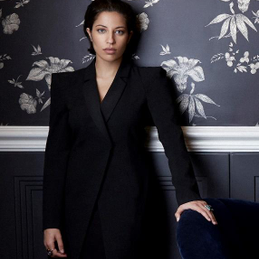 Asmaa Said
  Asmaa Said is the Associate Director at the award winning boutique design firm, Stickman Tribe. Asmaa runs the Dubai multi-disciplinary office, working on signature projects globally in over 10 countries and 23 cities. At Stickman, she had the pleasure of working with some of the world's most reputable operators and developers to bring their visions to life, such Marriott, Shangri-La, Accor, Starwood, FRHI and Hyatt to name a few. Leading a team of 15 designers and architects in Dubai, over the past 12 months alone, she has had the pleasure of working and delivering high profile projects such as Waldorf Astoria Maldives, Mercedes me Chengdu, Shangri-La Oman renovation, Hyatt Place Xián, The Ritz-Carlton F&B and Conrad Hilton Kuala Lumpur F&B. Some of her proudest achievements and milestones within Stickman such as Hotel Jen Beijing, Nurai Island, Little Miss India and Fairmont Fujairah have been featured in International magazines and platforms such as Wallpaper, Architectural Digest, Commercial Interior Design, The Australian, Dezeen and many others. The same projects have also gone to win and be shortlisted for International Awards such as World Interior News held in the UK, AHEAD MEA and Global, Hotel Property Awards to name a few. The tribe is currently working on a multitude of exciting projects including the Viceroy in Seychelles, Swissotel in Doha and a unique standalone brewery, Pirate Life, scheduled to open in 2020 in Perth, Australia. 
Mais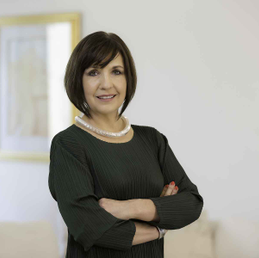 Diane Thorsen
Diane is an award-winning designer, co-founder of a leading international architectural firm in Dubai and a key influencer in the Middle East region. Her love and appreciation of art extends to finding opportunities that invite appreciation for art of all forms whether it is art on plate (cuisine), art in landscape or three-dimensional forms.  She studied Art, Design and Architecture in South Africa and is based in the Middle East.  As a LEED accredited professional and a WELL Building AP she finds extraordinary solutions to wicked design issues.  Diane is passionate about the quality and design of everything we see and touch and believes that the smallest details contribute to the experience. She is an advocate for creating environments that inspire and uplift.
Mais
Victor Schoone
Victor Schoone Msc Business Administration Erasmus University Rotterdam (Rotterdam School of Management) and CEMS Master ESADE Business School. Born in Rotterdam, Netherlands (1972), is the Country Manager for the Middle East region and surrounding countries since 2006 when he established the Roca Sanitario, S.A. Representation Office in Dubai, UAE.
Employed by Roca since 1998, his mission has been in the Middle East region to work towards achieving a leadership position for the Roca brand and pursue the recognition of the market of the key values defined by the Company: Sustainability, Innovation, Design, and Wellbeing.