Bruno Chiovatto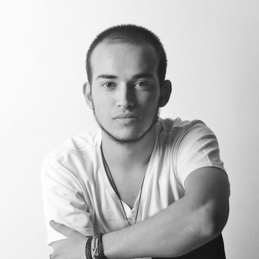 He has always aspired to be like the great inventors of History, he assembled blocks or dismantled toys from a very young age, trying to understand what they could offer him to assemble something new.
After entering St. Jude College he realized that this side of him had been asleep in his childhood and that he had to rescue it, not only as something pleasurable but also as something he really enjoyed doing. Since then he has studied various materials like resin, wood, eva, cement, paint, as many as possible to maximize his possibilities.
Today he believes that he can make everything around him better, sustainably, functionally and aesthetically, distribute the best he can and do his best always!