Dimitrina Dimitrova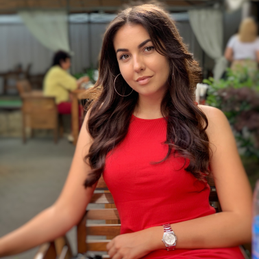 Dimitrina is a graduate in Interior design at the New Bulgarian University in Sofia.
She has always been attracted to beauty in all its forms. The world is wonderful, so she wants to transfer the beauty from outside to indoor spaces.
She believes that a designer should master complex qualities, so along with her design abilities, she is improving her 3D modeling and technical drawing skills. This helps her both to start a project and to finish it by herself.
She keeps developing her skills because the world is evolving very fast and designers have to adapt to constant changes.