Ildar Batyrshin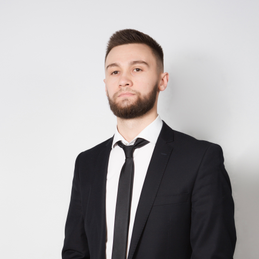 Ildar was born in the city of Orenburg. Since childhood, the profession of an architect attracted him with its complexity and at the same time, the ability to unleash creative potential, spatial thinking. Having studied in the art school has helped Ildar to unleash this potential and strengthen the desire to create.
In 2016, Ildar graduated from the engineering faculty at the Kazan State University of Architecture and Civil Engineering. Since 2016 he has been working in a large Moscow architectural bureau UNK project in the design of public spaces.
Architecture and design are an integral part of Ildar´s life. He loves solving complex problems, participate in creative competitions and implement the most courageous solutions in the field of design and architecture. And in such way, contribute to the development of a favorable artificial environment for humanity.