Júri
Margarida Caldeira
Perfil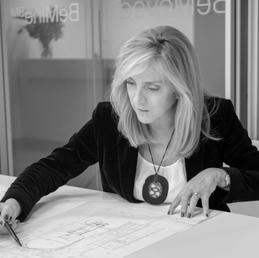 Margarida is an inspirational architect and designer who has played a major role in transforming Broadway Malyan into a leading international practice over the past two decades.
Along with the current group chairman Stuart Rough, Margarida launched the practice's first overseas studio in Lisbon in 1996, which has evolved into a significant multi-disciplinary design hub with a team of more than 50.
In 2010 Margarida opened a new studio in São Paulo and she now splits her time between Portugal and Brazil in order to lead teams in both regions.
Highly experienced in a range of sectors, including masterplanning, resorts, sustainability, and regeneration, Margarida is currently Broadway Malyan's global lead on hospitality, where she has overseen the development of a world-class portfolio of projects for some of the world's biggest hotel operators and investment funds.
Margarida is a Broadway Malyan Holdings Ltd Board Director and sits on the Executive Committee as Chair of the EMEA Board. She also plays a pivotal role as a Director on the board for the Americas region.