The winners of the 13 editions of the Roca One Day Design Challenge which were held in 12 countries in 2019 were invited to Barcelona, to celebrate the first edition of the Roca Master Design Challenge, with the support of the BCD (Barcelona Centre de Disseny) and the collaboration of the We Are Water Foundation. The competition was linked to innovation, design and UN Sustainable Development Goals.
The briefing faced by contestants challenged them to propose a new type of basin with an additional functionality that provided value to the product.
Ahmad Alkattan, from Heriott-Watt University in Dubai, EAU, won the award to the winner among winners, a group made up of 22 participants from the 12 countries where the competition has been held. His project proposes a mobile basin that facilitates basic hygiene without having to move. Featuring wheels and two water tanks (fresh and grey), it can be operated with the mobile phone. Isabel Pintado, Regional Managing Director at Wilson Associates, pointed out that "the project changes the static concept of bathroom products, incorporating a moving piece that can be used even outside the bathroom space."
The awards ceremony, presided over by Xavier Marcé, Councilor of Tourism and Creative Industries, y Xavier Torras, Roca Brand Communication Director and Director of the We Are Water Foundation was held at the Saló de Cent of the Barcelona City Council, after two days of activities carried out by contestants in different spaces of the city of Barcelona.
Winner
Ahmad Alkattan, Syrian, 28 years old. He joined Aedas Middle East - Dubai Office after graduating in 2016 with a Bachelor degree in Architectural engineering with honors of the first class, and is currently pursuing his master of science in renewable energy engineering (class of 2020) at the Heriot-Watt University Dubai Campus. Ahmad has a passion for art, architecture, sustainability, minimalism and he is extremely interested in exploring the fusion of all the aforementioned together.
Ahmad has had the chance to be part of many regional and international projects, including the interior design of the future-themed iconic metro station of Expo 2020 in Dubai, ENOC petrol station and futuristic retail in Expo 2020 and the super high-rise near-completion W.O.W. (SLS) hotel in Business Bay.
Jury
João Bessa
João Bessa is a creator who seeks the origins in all aspects of his daily life. Being passionate about the history of Design, João is inspired by Vintage & Classic and recreates the best of the past in his own way. He combines his very own style with Art and Design, creating exclusive furniture pieces of pure beauty. Attracted by the multicultural environment and the unique architecture of the city, João moved to Oporto city where he earned a degree in Product Design.
After working with several international recognized brands in the world of Design, João Bessa decided to make his passion a way of living. It was then that he decided to create his own design brand. In 2015, BESSA was born to make the world aware of the exclusive products made in Portugal.
Timur Burbaev
Industrial designer, and later – industrial design lead at the R&D department of Binatone from 2001 to 2003
Art director of the Industrial design branch at design studio of Art.Lebedev Studio, since 2003 until today.
 Outside lecturer of product design at the British Higher School of Art and Design (BHSAD) 2009-2018
Key lecturer and developer of the product design program for bachelor's degree at the Moscow Polytechnic University, 2016-2019
Lecturer of industrial design at the Higher School of Economics. Since 2019 – Head of Industrial design direction of Design School there
Josep Congost
Born in 1956 in Barcelona, this engineer was a founding associate and chairman of the Governing Board of Ecotècnia S.Coop (1981-1989) and the Director of Vehicle Design at the NETC-B (Nissan European Technology Centre in Barcelona) (1989-97).
Since 1997, he has worked at Roca Sanitario SA, and he is currently the Design Director of the company's design centre (Roca Design Center & Innovation Lab).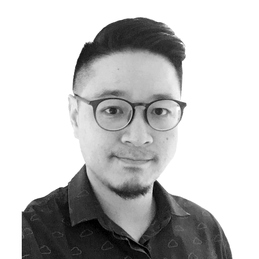 Kenneth Koh
The founder of Quarters Architects, Kenneth Koh is a registered architect in Singapore, and is constantly experimenting with illustration and art and their intersections with architecture and urban space.
He is also a member of the Singapore Institute of Architects Publications Committee. He has led design teams on projects of varying scales with Ong & Ong & Farm. Recently, he won CDL;s Singapore Sculpture Award – Winner (Open Category) and will see his creation built in East Coast Park.
Kenneth has won more than 20 awards since 2004, among them DBS "I designed a bank" competition – 1stplace, Royal Institute of British Architects President's Medal, CDL Sculpture Award – Winner (Student Category), Furniture Design Award, "Eklipse", Green Thumb: Roof Garden Design for Regent Hotel – 1stplace.
Mais
Isabel Pintado
Regional Managing Director at Wilson associates.
She epitomizes a style of harmonious natural and contemporary elements. She is a seasoned interior architecture professional with an invaluable familiarity of the region's culture and business landscape combined with an in-depth knowledge of the industry. As Senior Vice President and Managing Director, Isabel leads the Dubai design studio, oversees the design direction for each project, and generates opportunities for Wilson's global design studios. For as long as she can remember, her passion has been for design. Isabel kindles her creativity by trekking in the mountains, camping in the desert, and hosting dinner parties for friends. Much of her inspiration is found through her love for travelling, watching people on the street, and visiting exhibitions by an eclectic roster of artists and designers
Isabel Roig
Isabel Roig has been the General Director of the BCD (Barcelona Design Centre) since 2000, an organization focused on economic and social value creation through design and its role in innovation and sustainable growth. Her previous professional experience has provided her with the insight required to set successful and innovative strategies at the Centre. In 2006, she founded Barcelona Design Week. She has been a member of the European Design Leadership Board appointed by the European Commission, and the Chairwoman of BEDA (Bureau of European Design Associations). Currently, she is a member of the Steering Committee of the World Design Weeks Network.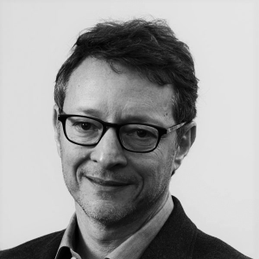 XAVIER TORRAS
Brand Communications Director of Roca and Director of the We Are Water Foundation since its creation in 2010. He has developed his professional career in the fields of marketing, business strategy and communication.
Mais
Experts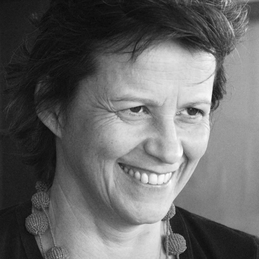 Valérie Bergeron
Materials Library Manager at Materfad. Valérie is Architect DPLG in Architecture and Urban Planning by Ecole National Supérieure d'Architecture - Paris-la Défense. Since 2007, she is in charge of Materfad, materials centre of Barcelona, as Materials Library Manager, at the FAD, Fostering Arts and Design, a non-profit cultural institution dedicated to the promotion of design and architecture. Valérie also coordinates, for FAD, permanent and temporary exhibitions related with Materfad's activities and lectures on architecture, museography and innovative materials for different professional and educational programs. She works as an architect, museographer and industrial designer in her personal office in Barcelona, after having previously been established in Paris and Milan, and has collaborated with architectural firms in Milan, Paris and Barcelona (Gregotti Associatti, Gae Aulenti and BB&GG arquitectes/Beth Galí) editing industrial design with FontanaArte, iGuzzini, Escofet and Santa&Cole and collaborating, as senior architect, in projects of museums such as Musée d'Orsay (Paris), Asiatic Art Museum ( San Francisco), Centre Georges Pompidou (Paris), Palazzo Grassi (Venice) and MNAC, Museu Nacional d'Art de Catalunya (Barcelona).
Mais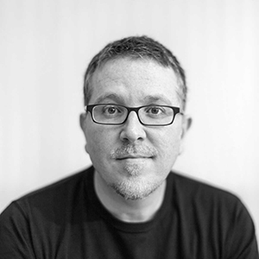 NICANOR GARCÍA
Nicanor García is a photographer specialized in architecture and travel. Trained as an architect, he is the author of several buildings and was Professor of Architectural Projects at the UPC (Universitat Politècnica de Catalunya). This has contributed in a fundamental way to his work as a photographer, affording him a close and transversal vision in his photography that he shares in his popular Instagram account.
Mais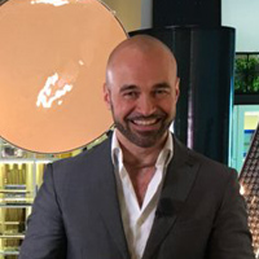 Robert D. Thompson
Robert D. Thompson is professor and scientific communicator at ELISAVA School of Design and Engineering and researcher in Somatics. His academic focus stems from his degrees in Bioprosthetic Engineering and Medical Ethics from University of Massachussetts at Amherst, BA in Product design from Art Center College of Design and Product design and Design Strategy & Management studies at INSEAD International School of Business in Fountainbleu, France.
 Robert has worked internationally as industrial designer and engineer for independent companies and has founded startups specializing in product development services.
 As associate professor in several industrial design/engineering universities, he has dedicated his more recent years into bridging the knowledge gap between the scientific and creative approach to design through Research and Development of Somatics - a revolutionary and scientific technique and language which maps the correlations between the domains of form-function-connection and space onto innovation.
 Concurrently Robert is the Scientific Director at Materfad, Materials Center in Barcelona. He is a specialist in materials training and creative application of materials for innovation.
Mais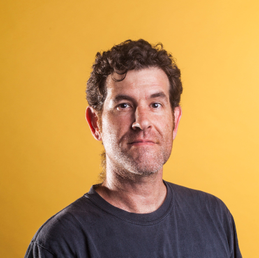 Víctor Barberán
Fab Lab Barcelona. Hardware & Software Senior Developer. Fab Academy and Master in Design for Emergent Futures Faculty
Víctor Barberán is an Industrial Designer with more than 20 years of experience in developing custom technology for multidisciplinary art and science projects. Throughout his career, Victor Barberán has worked in electronics design, software development, data analysis, modelling and animation, and also in digital postproduction.
Currently, Victor works as part of the Fab Lab Barcelona team doing research and development within the Smart Citizen and the
ROMI project and teaches at the Bachelor of Smart Design at the ESDI.
Mais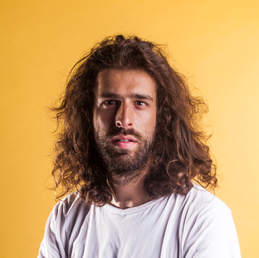 Guillem Camprodon
Fab Lab Barcelona. Research Director. Fab Academy and Master in Design for Emergent Futures Faculty
Guillem is a designer with a long experience working on emergent technologies from the Internet of Things to Digital Fabrication. His broad knowledge of software and hardware development among his training as a designer makes him an expert on developing projects involving new technologies with communities.
Since 2010 he holds a research position at Fab Lab Barcelona where he leads the development of Smart Citizen, a global open-source participatory sensing platform. Recently he has been involved in multiple EU funded research projects as iSCAPE, GROW
Observatory, Making Sense, Organicity, DECODE and ROMI.
He is also a regular technical consultant on many projects and teaches regular workshops and seminars on applied design and technology.
Mais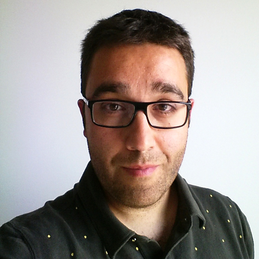 Xavier Dominguez
Fab Lab Barcelona. Future Learning Unit Action Researcher. Fab Academy and Master in Design for Emergent Futures Faculty
Xavier has a Multimedia Engineering Degree from the University of La Salle Universitat Ramon LLull, Spain and since 2016 is Fab Academy Graduated, a digital fabrication and rapid prototyping course directed by Neil Gershenfeld at MIT's Center For Bits and Atoms (CBA).

Xavier is current maker education researcher and faculty at the Future Learning Unit. It is the Fab Lab Barcelona research group focused on the development of Creativity in international Educational Ecosystems. We research, design, implement and coordinate actions through creativity, experimentation, digital fabrication and coding under the concept of learning ecology.

Also he is involved in multiple EU funded research projects as DO IT, on entrepreneurship and social innovation for
young people, PHALABS 4.0 that unites the photonic research and its practical application in the Fab Lab or POP-MACHINA that aims to demonstrate the power and potential of the maker movement and the collaborative production for the circular economy of the European Union.
Mais
Supported by
With the collaboration of
aligned with