Designers
Faiz Fadhul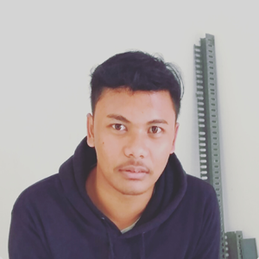 Faiz Fadhul Wafi was born Jakarta (Indonesia) on September 2, 1997. He is currently studying at Telkom University Bandung with an interior design study program.
His hobbies are drawing and automotive. He is very interested in images that reflect someone's personality and in the fact that he can also change someone's life for the better through his work.

In the field of design, he likes Green Design and Sustainable Design. But current technology also plays an important role in design. He really likes and wants to continue studying design developments that are increasingly fast changing with increasingly evolving technology. In his opinion technology can be used well or badly by its users. His wish later is to become a professional designer who can solve problems well, and be able to spread the goodness through the work he produces.