Designers
Vienna Lisdiani Ramdaniah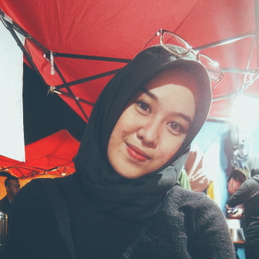 Vienna Lisdiani Ramdaniah was born in Indonesia, in Bandung. She is 21 years old, one of the interior design students at Telkom University. 
Her hobbies are photography, climbing mountains, listening to mathrock and psychedelic music. She is interested in social issues related to gender and the environment.
In the realm of designing, she likes experimenting with forms and colors, especially about forms. Coming out of the standards of massive forms is a challenge, in her opinion. For her, designing objects with shapes that other people think don't make sense and violating design rules can still be realized, while the technicalities can be proven. She is also interested in the concept of futuristic and sustainable design too.