Designers
Meegan Barone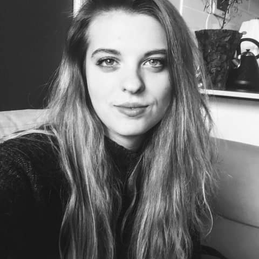 Meegan lives in Melbourne where she was born. She studied at RMIT University. Her studies included one and a half years of the architecture program before switching over to Industrial Design where she could focus on the details behind a design and resolving practical features whilst still having the opportunity to be creative.
Trough the industrial design program, she cultivated her love of creating and focused her studies on the importance of design trough makind and experimentation. She graduated with honours in the middle of 2018 and now works at BAR Studio, an interior design company that exclusively works with hotels. Her job ranges from designing components like furniture, door handles and wall panels to assiting other design teams find the right materials for the job.
Outside of work, she continues on developing her own range of products that she hopes to soon start selling under the name Seven Spheres. She is particularly interested in creating organic textures, developing unique methods of production and using nature as both a source of inspiration and a shaping tool in her products.