Designers
Aron Babington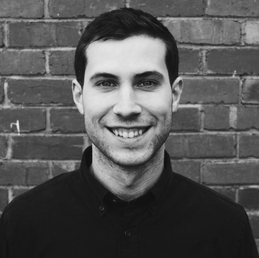 Aron Babington, lives in Geelong, Victoria and he enrolled himself in the Advanced Diploma of Building Design (Architectural) as part of launching his career trajectory into new and unexpected directions. It has been able to offer him the fine balance of design solutions and technical knowledge that he had been interested in learning. He has always wanted to be involved in a creative industry but also knew that he desired a practical and useful skill to have the rest of his life. He plans to extend his knowledge by applying for a Bachelor of Design (Architecture) and continuing to work in the design industry.
Engaging in conversations about the future of sustainability and what it means to "design well" in Australia's unique climate is one of the most important issues when he is asked the question of where the future of his profession is headed. 
Some of his achievements in building design include being nominated for The Gordon Institute of TAFE Art & Design Excellence Award 2017& 2018, wining the award in 2018 as well as being nominated and highly commended for The Gordon Institute of TAFE Student of the Year 2018. He was also the recipient of the 2018 BDAV Student Grant.
In 2018 he was shortlisted and had his design displayed at the HIA Home Show as part of the "Small Home, Big Life" competition, showcasing innovative house designs under 45m2.
He is currently working part time in a building design studio on the Bellarine Peninsula, drawing up plans for Additions & Alterations as well as new dwellings, It has taught him valuable information and skills when documenting building works in the public realm.
Some of his other interests include film (having previously had experience in cinematography and editing), Art culture, Photography and Roller Skating.