Designers
Nisa Punjabi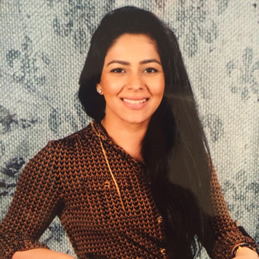 She is a Bachelor of Architecture graduate from Northeastern University in Boston with a minor in international affairs, and her educational journey has been unconventional to say the least.
During her 5 year course in Boston, she spent 6 months working in New York City as an interior architect for David Easton Interiors and 6 months in Dubai as a junior architect for TAO Designs. She also had the opportunity to study Germany's architectural sustainability practices with leading architects in Berlin for a period of one semester. These experiences have shaped her design methodology, as she always gravitates towards resilient design (architecture that can adapt with time) and comprehensive architectural planning (architecture connections at all scales, from the nuts and bolts to the scale of a window or door to the scale of whole building and city).
After graduation, she took the opportunity to travel around the world to fulfil another passion: adventure sports (cross-city rafting, hiking in the Himalayas, skydiving, dirt bike racing and much more). Today, she is seeking employment opportunities in Dubai.