Designers
Syafa Mustaffa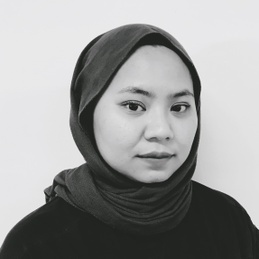 Syafa Mustaffa is an Architectural designer in Malaysia. She studied Architecture for 6 years, 4 years at the International Islamic University Malaysia (IIUM) and 2 years of postgraduate studies in Architecture at The Mac, Glasgow School of Art, (GSoA) UK.
She has previously worked for 3dReid, Scott Park Group and O2 Design Atelier. She was also a top 20 finalist for The Great KL challenge 2013 organised by Sweden Malaysia. A challenge to create a sustainable solution for Great KL, her argument was based on disconnectivity and flawed design of public transportation in Malaysia in 2013.
Upon the result she enrolled in Genovasi (now known as D.School Malaysia) to explore Creative Thinking. She later became a Genovasi Innovation Ambassador. Her postgraduate design thesis "Wasseraum" was a conceptual solution to Berlin's unstable Groundwater issue and Ethnic segregation issue. As a result of solving macro and micro with one solution, the thesis was selected as August Feature for Scotland Portfolio 2016, and was later exhibited at the Merchant City Festival 2016 in Glasgow. She believes creative thinking should be one of the main subjects at school and it should be applied across all industries.