Designers
Yiyun Yang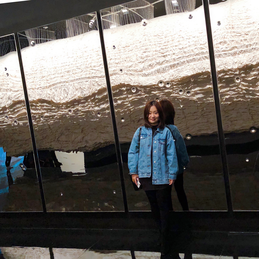 Yiyun(Rita) Yang is a graduate architect in Melbourne. She studied 5 year architecture bachelor course in China and 2 year masters degree at The University of Melbourne.
Currently, she is working in CHT Architects which is a Melbourne based architecture firm for two years. Her architecture practices focus on facade design for different types of projects ranging from multi-residential towers, aged care, and hotel. She also takes responsibility for town planning, program planning, and rearrangement. Besides her main architecture practice, she was also involved in physical architecture models making and conceptual diagram drawing for one design-focused architecture firm named Nervegna Reed Architecture.
She is always looking for good opportunities to improve her design skill and rich her knowledge about architecture. She is fascinated about creating something which can benefit people's daily life and see how the initial design take shape.