Jury
Ar Adrianta Aziz
Profile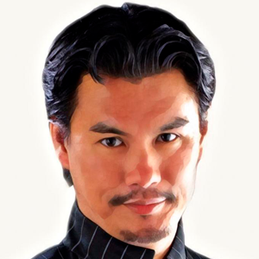 Ar. Adrianta Aziz is an Architect and Educator, a partner of AR RAD Architects and ARN Consulting and Training, which is the first architectural training company in Malaysia. He graduated from UiTM in 1997 and from Oxford Brookes, UK in Architecture and Urban Design in 1999. Upon returning from the UK in 2000, he developed different types of projects in Malaysia and currently he is involved in several place making projects for various local authorities in Malaysia.
He is a Certified Trainer and has developed a learning platform programme named BeAr, LAP, ReLAP and PPW, sharing professionalism with young architects for the last 10 years. He has helped more than 400 registered young Architects in Malaysia. He has conducted many seminars and programmes related to building industry and professionalism.
He is the PAM Malaysia Committee chairman for Education for the year 2021-2022 and Deputy Chairman of ACAE - ARCASIA Committee Architecture Education.
Ar.Adrianta Aziz actively gives public talks in various events for organizations such as Developers, Universities, Schools and other public functions and has delivered his talks in India, Japan, Philippines, Pakistan, Bangladesh, Sri Lanka, USA, Thailand, Indonesia and Brunei under ACAE platform.
He also has his own TV programme in Malaysia named "Project Urban" to educate the public regarding the importance of place making.
He will definitely be continuing his process of discovery, inspiration, inventions and innovation to society.