Jury
Ar. Dr. Mohd Farid Mohamed
Profile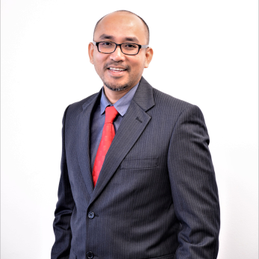 Ar. Dr. Mohd. Farid Mohamed is a professional architect, senior lecturer in architecture and Head of Architecture Program at the Faculty of Engineering and Built Environment, Universiti Kebangsaan Malaysia. In the years 1999 and 2003, he completed his Bachelor of Arts in Architecture at Liverpool University and Bachelor in Architecture at Universiti Teknologi MARA, respectively.
He practiced in Saunders Partnership Architect, London, from 1999 to 2000. He practiced in an architectural firm in Kuala Lumpur, Malaysia from the year 2002 until 2006. In the year 2006, he completed his MSc. Integrated Construction and Project Management at Universiti Teknologi MARA, and joined Universiti Kebangsaan Malaysia that same year as an academician and researcher.
In the year 2012, he graduated from The University of New South Wales, Australia, with PhD in Built Environment. His research interests are in natural ventilation studies, sustainable architecture, affordable housing, Malay traditional architecture and architecture education. He has published more than 50 research articles, and has received multiple grants and funds from many institutions for his researches. He is a registered professional architect (A/M 233) with the Board of Architects Malaysia.